The Proclamation of the Accession of His Majesty King Charles III at York House on Sunday, 11 September 2022

Celebrating the opening of the York House Community Garden, 2nd July 2021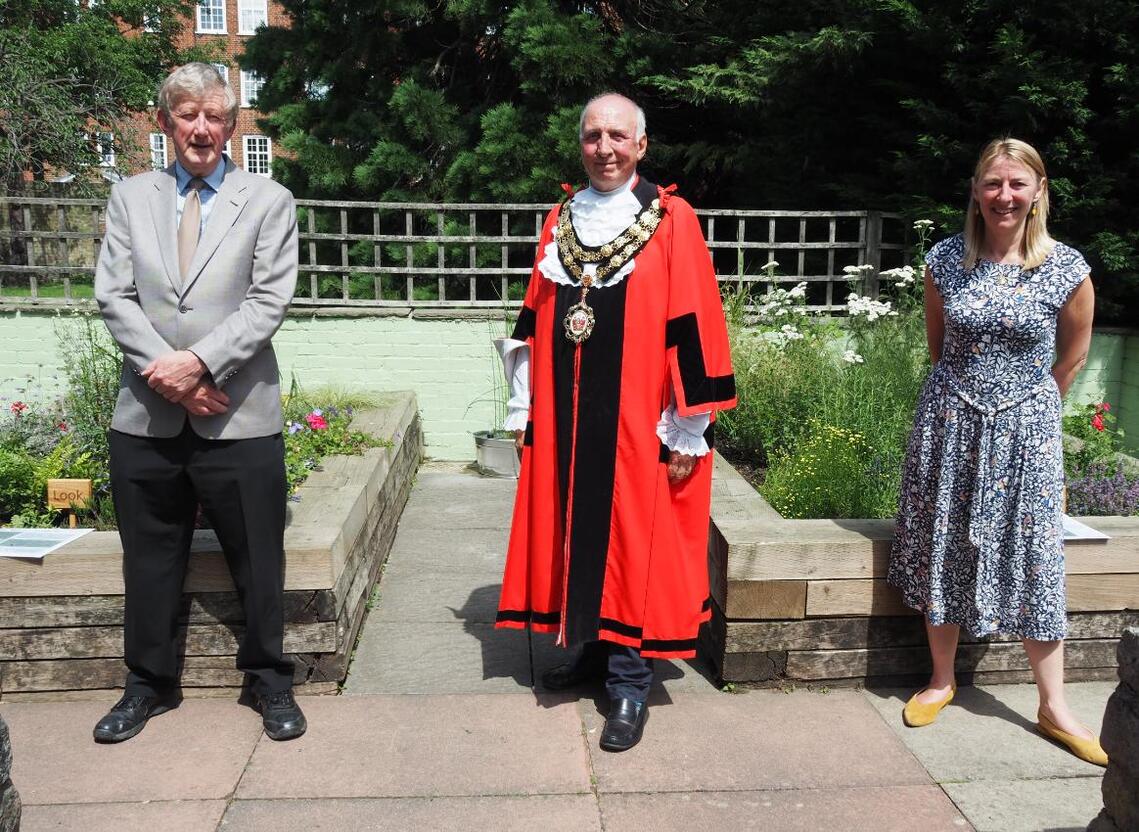 The Mayor, Cllr Geoff Acton, with Alison Greenwood from charity Dose of Nature and
Paul Leonard, Chairman of the York House Society at the opening of the Community Garden.
The importance of enjoying plants for their sensory qualities is widely recognised as having healthy benefits. Lead by local charity Dose of Nature, supported by members of the York House Society - especially David Robinson - with staff from Richmond Council, Squires Garden Centre and the council's contractors, Continental Landscapes, an under-utilised area in York House gardens has been transformed into an oasis of well – being.
Plants have been selected for their smell, look, listen and touch, greatly expanding the sensory garden at Strathmore SEN School at Petersham. Cuttings from that garden had been cultivated and the Mayor, Cllr. Geoff Acton was asked to formally open the gardens and to plant the cuttings.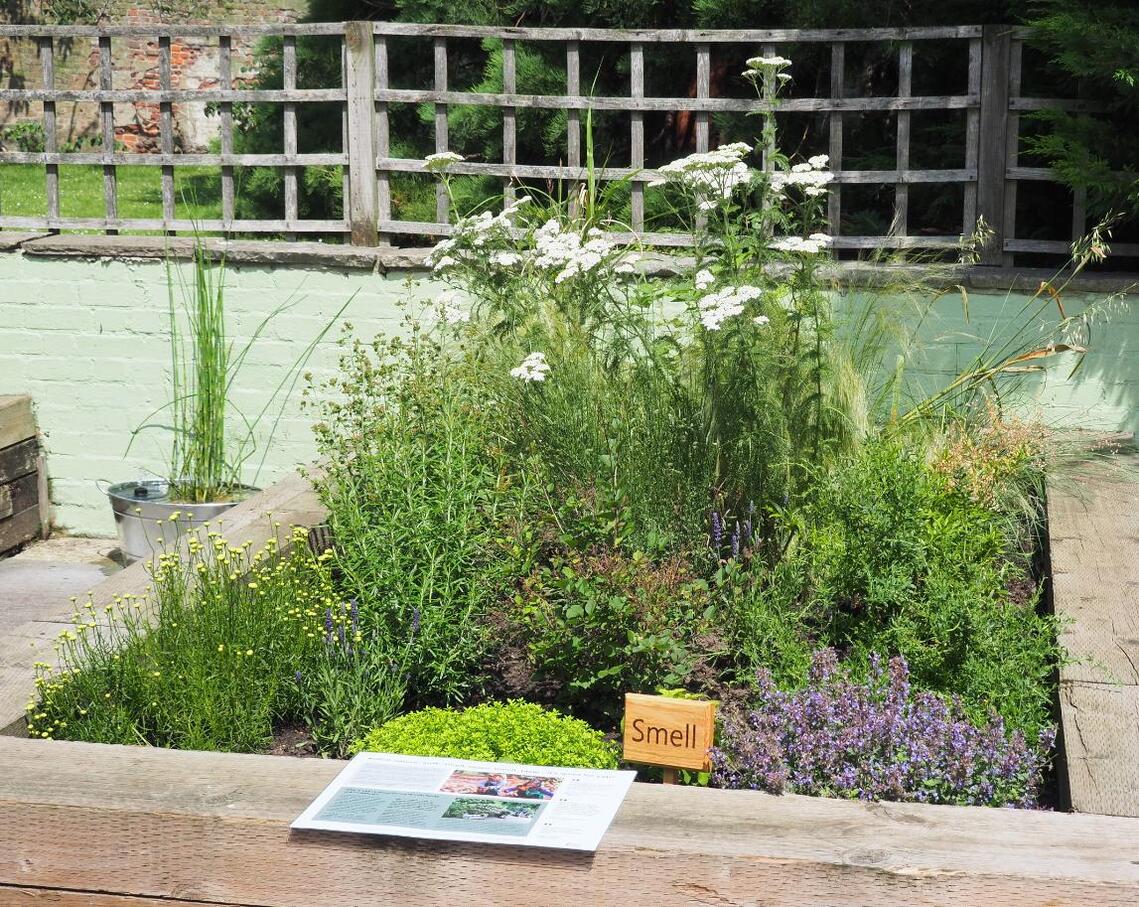 CEO of Dose of Nature, Dr. Alison Greenwood acknowledged the Mayor's support for their charity and the high demand for their services. The community garden was a place where people could learn more about the importance of plants and their healing properties. She paid tribute to all those who had helped make the facility possible.